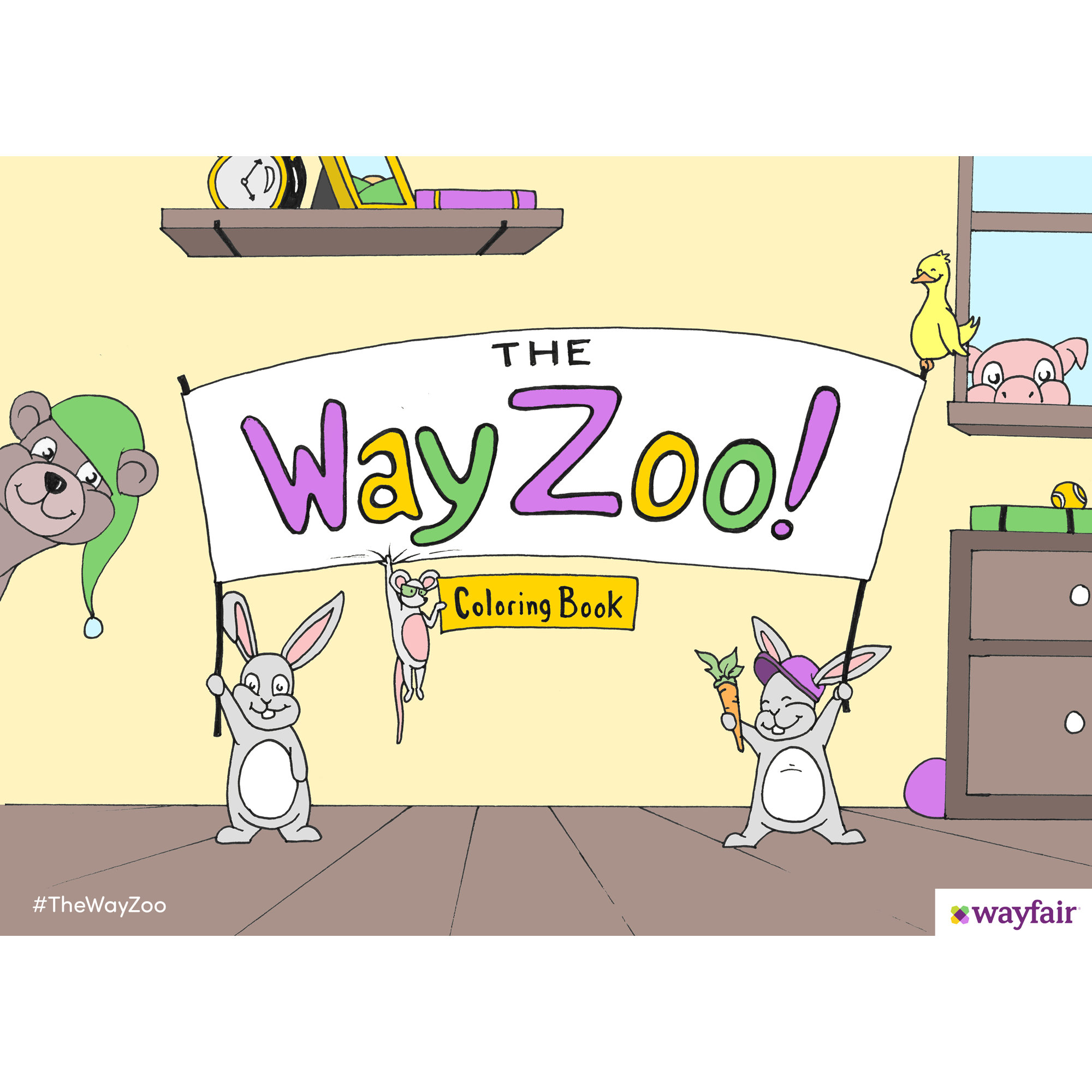 Do you like search for new furniture and decor for your home? If so I suggest that you check out Wayfair for all your home decorating needs. I actually just first learned about them today. The first thing I had to check out was the kids bedrooms. I am not really at a point where I need things at the moment, but in the future I will be on the hunt for new things for the kids bedrooms, once we find a bigger house. It's nice to be able to shop from home and take a peek at things and get ideas for the different things I can do.
It's still winter here in the states! Although sometimes I have to question if mother nature has got her seasons confused because we really haven't had much of a winter. It has felt like spring and looked like spring with all the rain and melting of what little snow we have had. So if your like me and looking for things to keep the kids busy, Wayfair has a free WayZoo Coloring Book for kids, that you can download. There is about 10 different pages to color. I must say they are absolutely adorable.
That's not all! They are also having a coloring contest for the kids. Five little artists will win a prize pack of art supplies including, easel, chalk, markers, and paint. What little artist wouldn't want to win this. All you have to do is scan or send a picture of your little artists coloring page. To do this you will click the hyper link that says WayZoo Coloring Book. This contest is run by WayFair and not Super Mommy to the Rescue.
Have Fun and Good Luck!!