My son has loved to build and take apart things since he was a little boy. I remember the first time he built a wooden airplane all by himself with the scraps in the garage. As he grew older he was able to use different tools in the garage with an adult present. I was really excited when
Thinking Like an Engineer
by
Innovators Tribe
came up for review. It is an online program for grades 6 – 12. It is a one year subscription.

Thinking Like an Engineer is a 30 hour program that gives you a 1/4 credit for high school. This is a hands on course where students get to learn about different engineering careers. It teaches them that engineers are either directly or indirectly involved in things that they may like doing or the different products that are used. The students are taught that engineers are professional problem solvers. In case you didn't know, engineers are closely associated with applied science, technology, and design.

This course is self paced and has interactive lessons. There are videos, worksheets, design software, and hands on activities for the students to do. In Lesson 4 your student will be able to download 3D Cad Design, in which they will use to complete different activities building: a roller coaster, bridge, and a Rube Goldberg Machine.
How We Used This: 
I used this product with my son. It has taken my son a little longer to get through some of the activities. I had to really pick his brain to get him thinking as he has a hard time putting his thoughts out there. I think at first he was really unsure of himself. My son has autism and cognitive issues so there are times that it takes us a little longer before things really start clicking. Just have to think outside the box and get creative. For the hands on activities it did take us a few tries before we mastered them. He felt that he needed to keep trying until he was satisfied, and for once I agreed. I really want him to get the most out of this course.
The videos are not long at all and they are very informational. I love the fact that there are journals to take notes and fill in blanks for comprehension. I love that there are different questions that got you thinking. My favorite thing about this was that they had the chance to learn about many engineers and how much they made. Who knew engineers are the ones that invented toothbrushes. I guess I never really thought about things like that. They are everyday problem solvers and do many different things. One of the things we did while we were learning about engineers was to pick something that the student really loved and research that engineer. We couldn't stop at just one. We really spent some time looking at many different engineering jobs. I thought that this was important as I really want my son to figure out what he wants to do as a career. We even had the chance to talk to a couple engineers as well.
My son also really likes music so one of the things that he picked out was electrical engineering. He wanted to know what kind of engineer made guitars. We found out that these engineers work with electromagnetism, induction, and amplification systems. They make roughly $85, 360 a year. You only need 4 years of schooling. I don't think he realized just what kind of engineering went into a guitar, so that was a really fun learning experience for us.
I think so far our favorite activity was the first one. Where you could use only 4 sheets of paper and a foot of masking tape to make a tower. You could not tape it down to make it stand. It had to stand all on it's own. The first time we did it we mastered it. My son felt like he had to keep going and experimenting with different ideas. We didn't stop until he was satisfied. So as you can see the activities took us longer to get through. This was our first try and we didn't have masking tape so we used scotch tape in this one until we could run to the store to get the masking tape.
We didn't get as far as downloading the software yet as that is current lesson we will be starting. I didn't think we would take our time as much as we have. This is an amazing program so far and I have loved that it teaches him what an engineer does and what an engineer is. He learned that there were many different types of engineers. I didn't even know there was as many as what was listed. So to me it was really eye opening and very interesting in exploring the different fields of engineering. I also really like the hands on activities to design and build.  It talked about problems engineers had to solve. One of them was the engineering students traveling to help create a bridge so the little kids no longer fall in the river. They also problem solved ways to create clean water with a water filtration system. It really challenges them to think like an engineer.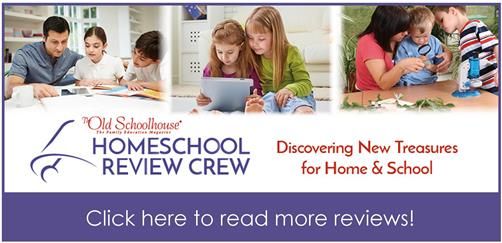 One Response to "Thinking Like an Engineer – STEM Review"