Posts Tagged 'TOS Review'

Recently we had a chance to review Moving Beyond the Page, which is a complete homeschool curriculum of social studies, science, language arts and math. What I have come to like about this program is that it is a literature based curriculum.
My son and I reviewed the language arts online package of Lincoln. This is geared for children ages 9 – 11. In this package I received the online curriculum for Lincoln. I received the physical copies of the books A Picture Book of Fredrick Douglas and Lincoln: A Photobiography. You can purchase this package online for $30.83. Read more...
I recently had the chance to review an app by LiteracySoft  that helps children with phonics and reading. The app is called Phonics and Reading With McGuffey.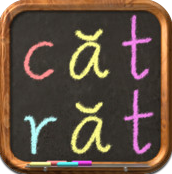 When I first heard about it I was intrigued as I have been wanting to start teaching my daughter to read. To give an age range on this is very hard as this app can be used from children all the way to adults who have trouble reading. The cost for the iPad app which is what we used is $19.99. You can also purchase this for the pc and mac. You can try the first 10 lessons free on the pc. There is also a lite version you can try on iPad. Read more...