Are you looking for a fun way to incorporate phonics, reading, spelling, and typing? Read, Write & Type by Talking Fingers Inc. is a program for children in grades K – 2. Children learn phonics, reading, spelling, vocabulary, punctuation, and even keyboarding. This is a great program for those learning to read or for those that are learning to read and write in English. For this review I received a one year subscription.
Read more...
We recently had the chance of review Foundations Level C by Logic of English. This is our first time using this curriculum. My daughter really enjoys it and I feel that she is really comfortable using it as it seems like some of it has been review so far. I do plan on finishing the levels of the Foundations and then moving on to the next program.
Read more...
I am really excited to be a part of the Virtual Curriculum Fair that is hosted by Homeschooling Hearts and Minds. I am always looking for new ideas for what may work with with my kids. This weeks theme is Playing With Words: Language Arts. This includes many things such as phonics, reading, writing, grammar, spelling, literature and etc. I will be sharing what is working for my kids. This is coming at the right time for me as I am on the hunt for first grade language arts for my daughter for later this year. Read more...
I recently had the chance to review an app by LiteracySoft  that helps children with phonics and reading. The app is called Phonics and Reading With McGuffey.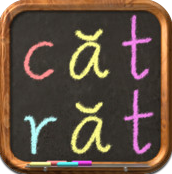 When I first heard about it I was intrigued as I have been wanting to start teaching my daughter to read. To give an age range on this is very hard as this app can be used from children all the way to adults who have trouble reading. The cost for the iPad app which is what we used is $19.99. You can also purchase this for the pc and mac. You can try the first 10 lessons free on the pc. There is also a lite version you can try on iPad. Read more...
I have been working on organizing my book marks for a while. It's going to take me a while to sort through all of them so I figured I would share them as I go through them. They may be new to you or they may not be. I hope you enjoy them either way.
Knowledge Adventure – Has games for ages 3 – 12. There is a wide variety of games and subjects there. This is a free site to use. I haven't really spent much time on it yet as I just discovered it. I do plan on using it with both my kids. Read more...