I recently had the chance to review an app by LiteracySoft  that helps children with phonics and reading. The app is called Phonics and Reading With McGuffey.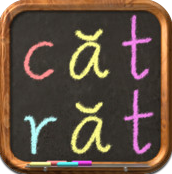 When I first heard about it I was intrigued as I have been wanting to start teaching my daughter to read. To give an age range on this is very hard as this app can be used from children all the way to adults who have trouble reading. The cost for the iPad app which is what we used is $19.99. You can also purchase this for the pc and mac. You can try the first 10 lessons free on the pc. There is also a lite version you can try on iPad. Read more...
If you never heard of PunFlay then I highly suggest checking out their website. They have a lot of great education apps that I think the prices are reasonable and some that I noticed were free too. The ones I have downloaded both free and ones I bought, or reviewed I haven't been disappointed with. The educational apps range from K – 12.
The app that I am reviewing today is ABC Numbers. I am absolutely in love with this app. Let me start out by telling you about the app and then I will tell you my thoughts. Read more...