Every now and then I like to break up our routine of regular book work. I like to use different things with the kids to keep their interests going. My daughter was really excited to hear that we were going to be doing a lapbook for history. We received a pdf copy of An Overview of the 20th Century by A Journey Through Learning Lapbooks. This can be used for children in grades 2 – 7.
Read more...
In this house we love lapbooks for learning. We use lapbooks for a lot of different subjects. I was really excited to try Pond Life by In The Hands of a Child. This lapbook is for Grades K – 2.  We had a lot of fun with this lapbook and the fun hasn't ended yet. As tomorrow we are going to spend a few hours at the pond looking around for some of the things we have learned from this lapbook. Read more...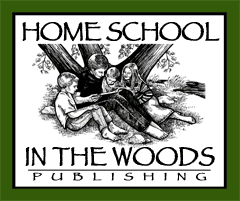 If your looking for something fun to do in history with some hands on learning then you might want to check out Home School In The Woods.
I was really excited to review the Hands On History Lap-Pak: The 20th Century in America. I must admit as I was working with my son on this Lap-Pak, I felt like I was relearning some things as well as learning something new. The 20th Century was a time of changes, new science inventions of modern convenience, many interesting people, and a time of war in both our country and overseas. Read more...
Well the last couple weeks we have been working on the Mayflower/Pilgrims. I wanted to get this done before Thanksgiving but it took us longer then planned.
We read the book If you Sailed on the Mayflower and we did the lapbook that goes along with the book from A Journey Through Learning. Now keep in mind I do my lapbook differently. I don't like the way the folds are and my son prefers them to look like a book. So we use the manilla folder and tear extra folders in half to give it a book like feeling. Read more...
Today Dakota and I worked on a lapbook from A Journey Through Learning called Johnny Appleseed. It was very interesting and fun to do at the same time. Below you can see our lapbook. When I put them together I put them together like a book not the way they picture it. LOL Yes I know I am different.
Dakota and I also made applesauce together. You will find our pictures and the recipes below.
Applesauce
4 Apples peeled, cored, and chopped
3/4 cup water Read more...