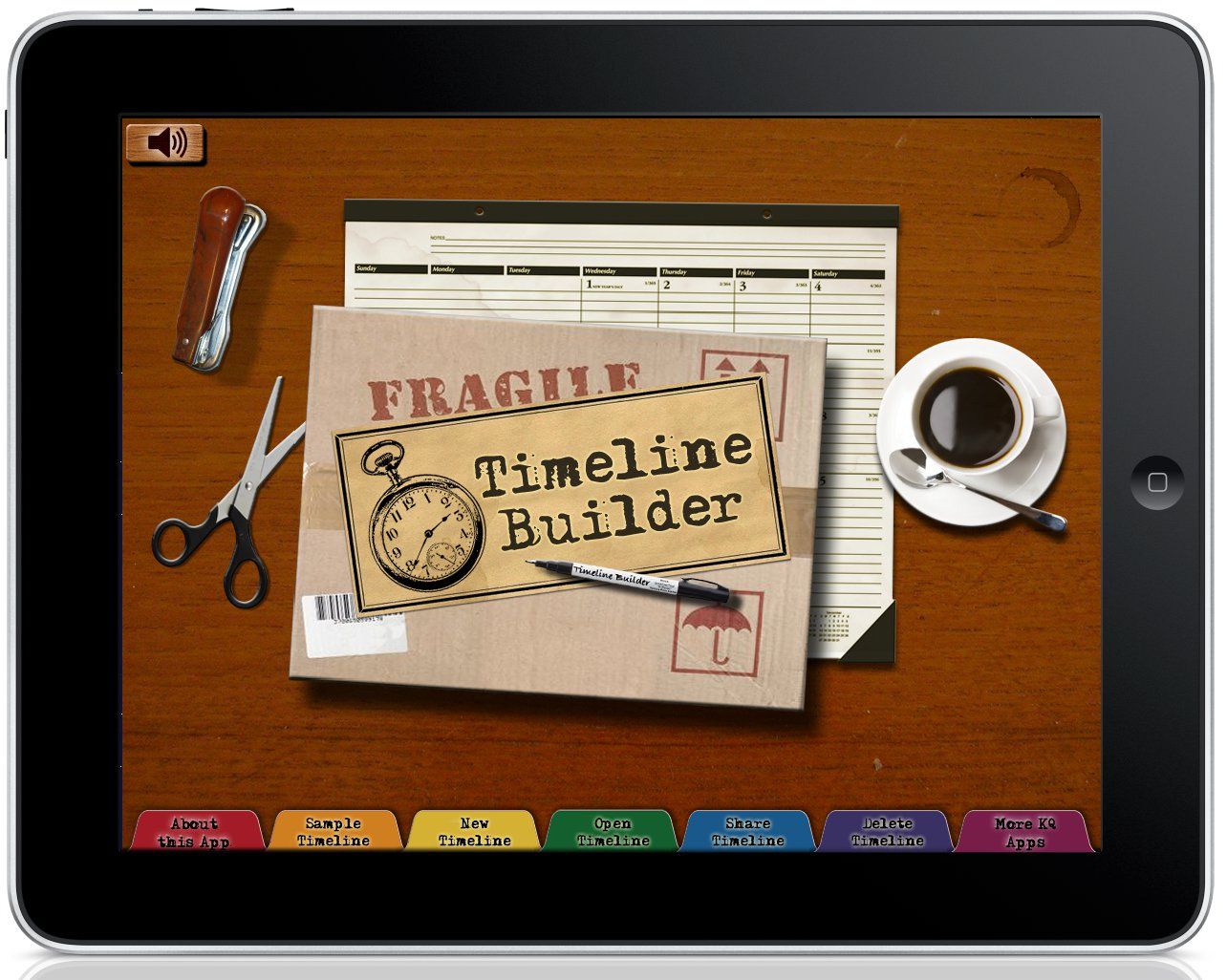 I am really excited to share with you TimelineBuilder iPad App from Knowledge Quest. This app made a great addition to our science and history studies.
I have heard of Knowledge Quest before this review. I have never really checked them out until this review. I must say they have an excellent product line for history. Your child can learn about extraordinary people in history as well as events.  One of the titles that have stood out to me was What Really Happened In Ancient Times? That is something we have been working on around here as well as the Twentieth Century. Read more...
I am super excited to share with you a new app that Jump App released last week. It's called Puppet Workshop – Creativity App For Kids. Let me tell you the creativity and possibilities are endless!
The Puppet Workshop will definitely bring out your child's creativity. You get to chose from 20 different sock or gloves and that will become your virtual puppet. There are a few to chose from. Once you choose your sock or glove you get to design your puppet to make eyes, ears, nose, mouth, hair and whatever else your imagination can up with (over 150 items). You use an assortment of  things such as buttons, strands, stars and more. You even have 18 different backgrounds you can choose from. Read more...
A couple days ago Dakota had mentioned that he would like to start doing lapbooks again. So today we started lapbooks. As long as he is reading, writing, spelling, and learning I don't have a problem with him doing them often. I am going to get brave and try to make my own lapbooks. That will come in time. Read more...
The Shape of Me and Other Stuff by Dr Seuss is a fantastic story book app. Learn new shapes and words in this wacky, eccentric exploration of silhouettes and Seussian Rhyme .
Children are encouraged to seek out details and ponder unique shapes like "the shape of beans and big machines" or "the shapes of ships and water when it drips!" Kids will love the silly rhymes and funny images, and parents will appreciate this original take on the largely untapped world of shapes.
My Thoughts: Read more...
Kandy Fish is an adorable 3D storybook app for preschoolers. Dive under the sea with the colorful fish to learn about shapes, colors, and directions. You can watch a video and 4 fun learning activities in this adorable animated storybook from Punflay. Kandy Fish was specially designed to teach your child, simple preschool concepts. With developmental milestones in mind, the app has been carefully crafted to introduce age-appropriate concepts in a fun engaging interface. Your preschooler will love the whimsical Kandy Fish teach them simple concepts. Play the video and watch the colorful vibrant fish come alive on your ipad. Voiceover and text highlighting allow kids to follow the story easily. Read more...