Welcome to Week 3 of the Virtual Curriculum Fair. This week our topic is Exploring Our World – Social Studies and More Science. The Virtual Curriculum Fair is hosted by Homeschooling Hearts and Minds. In Week 2 I have covered what we used for science so I won't go into further detail in repeating it again this week.
Read more...
One can never have to many links saved for homeschool. It seems lately I am finding a bunch of new to me sites for homeschool. As I gather them I think I will start sharing them each week so I can organize my bookmarks better. I hope you enjoy them and find them useful.
Teaching Ideas – seems like a really great place. I was looking for art lesson plans and stumbled on this one. It has a lot of everything from art, PE, music, history, literacy, math, science, geography, early years, and more. It is a free site. Resources at your fingers. Read more...
My kids are the type of kids that have to be busy and hands on. I know that lapbooks, well some of them are ALOT of writing and others not so much. My kids seem to really enjoy them. I have really struggled with finding a good science and social studies/history curriculum.
These have been a life savor to me as my kids aren't bored with the worksheets or work books. They get to cute and paste and even write answers. It keeps them busy and moving. Read more...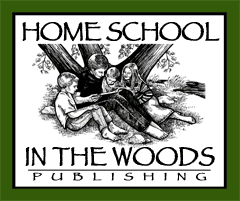 If your looking for something fun to do in history with some hands on learning then you might want to check out Home School In The Woods.
I was really excited to review the Hands On History Lap-Pak: The 20th Century in America. I must admit as I was working with my son on this Lap-Pak, I felt like I was relearning some things as well as learning something new. The 20th Century was a time of changes, new science inventions of modern convenience, many interesting people, and a time of war in both our country and overseas. Read more...