I recently had the chance to review an app by LiteracySoft  that helps children with phonics and reading. The app is called Phonics and Reading With McGuffey.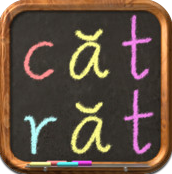 When I first heard about it I was intrigued as I have been wanting to start teaching my daughter to read. To give an age range on this is very hard as this app can be used from children all the way to adults who have trouble reading. The cost for the iPad app which is what we used is $19.99. You can also purchase this for the pc and mac. You can try the first 10 lessons free on the pc. There is also a lite version you can try on iPad.
Phonics and Reading With McGuffey has 52 lessons we were a little slower then I thought working through the lessons. I used this 5 days a week with my daughter for about 20 minutes a do. I am not sure if she was bored or if it was just because she didn't want to do it. I think it was more she just didn't want to do it.  However, by the time we got to the end of the lesson she was learning the words and had the letter sounds pat. I think that was more repetition on my end because we didn't go forward unless I was sure she knew it. The one thing I really like about this app is that you can go at your own pace.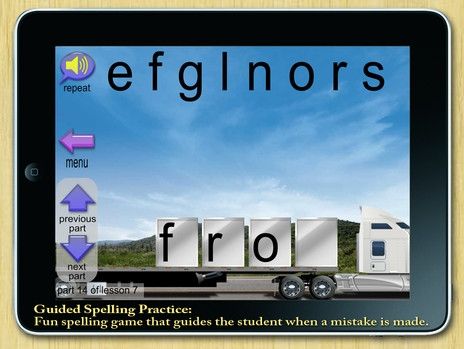 I felt the lessons were simple enough to understand. We could speed up or slow down in different parts of the lessons. During the lesson it guides your child through a step-by-step reading and spelling practice. I think how the letters are sounded out as your reading the word then the word is said. My daughter had to listen to the sounds a few times as she knows her letter and we have just begun to work on letter sounds.
Another thing I forgot to mention was that this app was very user friendly and very easy to navigate through.
Let me tell you what the app contains
• All 52 McGuffey Primer lessons
• All 44 letter sounds of English and their graphemes
• 60+ letter sound animations
• 400+ practice word vocabulary
• 9000+ nonsense word audio dictionary
My daughter really liked being able to create and make her own words in the lesson. She also loved being able to spell words on the trucks. I think she was most excited about the train. She would count the whistles as we went along and would say only 3 more, 2 more, and 1 more. At this point in the lesson is where I was amazed that my daughter was actually reading and finding the words. To see her do it and be excited was the most amazing feeling.
This is a great app in helping children learn to read as well as learning their letter sounds. My daughter is 5 and is already on her way to learn how to read with the help of this app. I am really picky when it comes to the price of apps, however this app has a lite version so you can see for yourself  that this is a wonderful app. It's definitely worth the price.