I struggle to find good reading programs for the kids. It seems as though they lose interest or it just doesn't work for them. We have been enjoying The Magic Stories by Allsaid &Dunn, LLC, publishers of The Reading Game and authors of the Wordly Wise Series. The Magic Stories is a supplemental reading program that is designed to build confidence and develop strong comprehension and writing skills. It is a follow up program for The Reading Game. You don't have to use The Reading Game first to use The Magic Stories. You can use it as a stand alone. It is designed for 2nd and 3rd grade levels. This is a PDF set that is downloadable. It is friendly with computers, tablets, and phones.
The Magic Stories contains a set of 6 stories that tell a great story and have a moral to be learned. The stories are: The Magic Hole, The Magic Ax, The Magic Joke, The Magic Hotdog, The Magic Boots, and The Magic Box. Along with the 6 stories you get a set of printable "Naughty Cards". Don't worry there is no bad language, the cards are simply words that struggling readers would stumble on. You have the word and the word used in a sentence. You also have other printable worksheets that cover reading comprehension and creative writing.
The Maze is a printable worksheet. It isn't finding your way through a maze like you would typically think. It is but it isn't. It uses questions from the story and you have to figure out if they are true or false. If you get the answer wrong it does tell you to go backwards. As we were working through this maze I don't think my daughter picked up on the answers of going backwards until we were almost half way through it. I was impressed at just how much she could recall from the stories. I thought this was very creative and fun for comprehension and recall. It's not something that we have ever done before. So to my daughter it was more like a game.
The next printable that goes along with the stories is Finish The Sentence. Just as it say it gives you part of the sentence and you have to finish the sentence with what happened. This was another great way to recall facts and information from the story. It is something that we normally don't do with comprehension. We normally have question and answers so this was very different for my daughter and she found it to be really easy for her. Next you have an Imagine printable and that asks you different questions about the story and about how your reaction would be. This was a little difficult for my daughter but once we got started on them her creativity came out. Again this really isn't something she is use to doing either. I guess I really need to start having her imagine things a little more. Don't get me wrong my daughter has some really great imagination but putting it together with a story was very interesting.
Lastly in this set of printables is a creative writing exercise. I love that she was given two different scenarios to finish or write her own story in her own words. She tried to be smart and thought that she was writing the shorter one but in reality she wasn't. I love the fact that she got creative when she wrote by turning it into a story herself. Honestly I think this is my absolute favorite part of this whole supplement program. I haven't been able to find anything to inspire her like this before we started using this. If I have punctuation errors in it….just look past it for now…. I was just more thrilled that she wrote a story and remembered quotes….I am guilty of being bad with punctuation and grammar too.
There are some Free Resources to be used with the set of books. You will find printable instructions. The Pre/Post Naughty Forty Flashcards Sightword Assessment Worksheets – use this to test what words they know before the story and after the story. Running Record Sheets – There is a 100 word read aloud to assess your child/student overall fluency progress. Classroom Recording Sheets – Keep track of progress while working through each book.
My Overall Thought: 
I have to say that I am really impressed with The Magic Stories. I used them with my daughter and we spent a week on each book for days a week. We started out with the "Naughty Words". I had hear read each word and the sentence. She really didn't have trouble with any of the words, so that is what we did the first day. The second day we read the story. The third day we did the Finish the Sentence and Imagine. The Fourth Day we did the creative writing. It broke done perfectly for us. She was able to recall the story the next day. I was really surprised but I felt I didn't want to over whelm her with to much all in one day. I loved how it all flowed together. I really love that the stories are light hearted and have a moral to them. I love when there is  story or lesson to teach. Again my favorite part was the creative writing. It really got her creative juices flowing into writing. This was the jump start that I have been waiting for. I also need to mention that there is a record sheet to asses your child's reading. I didn't feel that was necessary for my daughter as I did everything with her and I could see exactly where she was while she was doing it.
Discount: 
You can get a 25% discount if you choose to purchase The Magic Stories – To receive the discount, enter "raisingreaders" in the coupon box upon checkout.
For More Visit: 
Facebook:  https://www.facebook.com/TheReadingGame/
Twitter:  https://twitter.com/TheReadingGame2
Pinterest: https://au.pinterest.com/TheReadingGame/
YouTube: https://www.youtube.com/channel/UCVfPcsCZ7zyM7kjiD5Qjn5g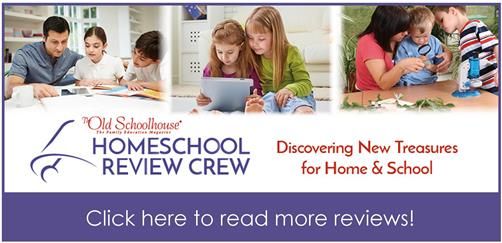 4 Responses to "The Magic Stories – Review"