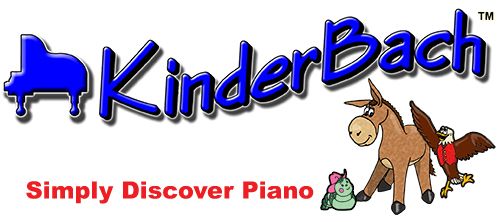 Do you have a child that is between the ages of 3 – 7? Did you know that music lessons at an early age can improve kids' brain development as well as memory skills? If you have a child within that age range and are looking for piano lessons, then I highly recommend
KinderBach
.
The nice thing about The KinderBach Online Piano Lesson Membership with Teacher Corner is that you don't have to have musical experience to teach it. You will have access to all web lessons, downloadable pdf activity pages, mp3s, teachers corner, story books, coloring pages, and song books. Your kids will also learn simple songs to play as well as sing too.
A year membership gives you access to Levels 1 – 6 which is about 22 hours worth of videos. Your kids will enjoy the characters, instructor, playing simple songs, identifying music direction, learning new rhythm notes and beat value. This course also teaches the kids the proper hand and finger position for the music scale, as well as staff note reading by pattern for voice, and keyboard.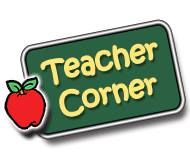 The Teachers Corner is loaded with lots of great things. Everything is organized by level which is really nice as your not hunting for things in every direction. You will find a teachers lesson plan books, which are nice if you want to add more to your lessons. There is a teacher aid book, teacher guide, audio mp3s, student book, goal book, and certificates.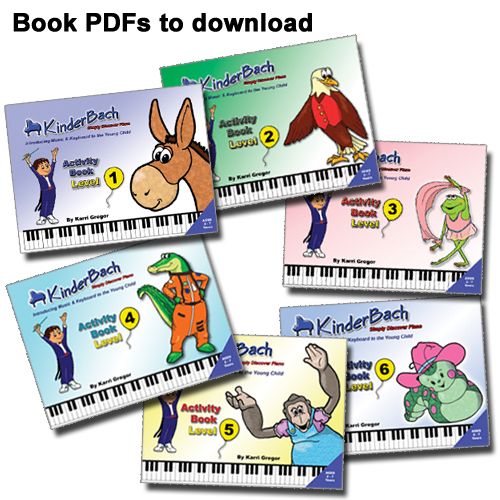 HOW WE USED KINDERBACH:
My daughter did lessons four times a week. She typically did a weeks worth of lessons in one day. She really enjoyed the lessons and we went at her pace. She seemed to take in everything alright. We are starting with Level 2 now. We had to spend a little extra time with the last couple lessons though.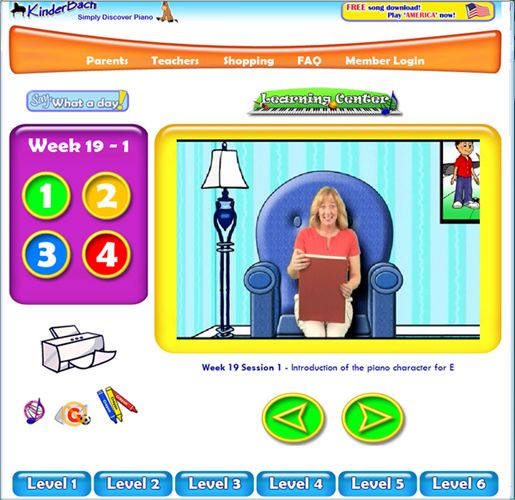 My daughter was really into the lessons. The instructor was fantastic and was always upbeat and fun. The characters kept you learning as well as interested. My daughter loved the different characters as well. Her favorite was Dodi and the beat bugs. She learned the black keys by Dodi's House and Train station. They were grouping the two black keys and the three black keys. She also learned the notes by voice.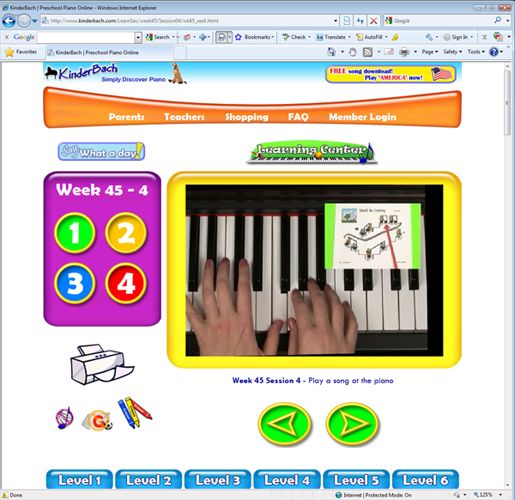 She loved when she had the chance to use the drum sticks as musical instruments and of course my pan and a metal spoon (poor me, gave me a headache), but she had a blast.  She learned the quarter note and half not in Level 1. It took me a little bit to get her on track with the beats as she wanted to go to fast at times. We replayed the songs over and over each day for practice.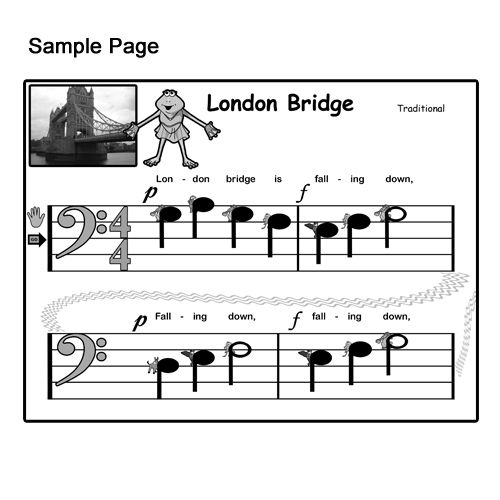 I loved the songs as my daughter would get up and dance and they were catchy enough to make her want to sing along. She asked at times for them to be replayed.
The curriculum is very solid and honestly I don't think there was one thing I found that I didn't like. I have a background in music so it was easy for me to help her with the beats. This curriculum is great for the different learning styles, such as hands on, visual, and auditory learning.
I do want to mention that my daughter really enjoyed the activities as well. The worksheets weren't over powering they were the right touch with what the kids were learning. There were different games that the kids could play to keep on learning. My daughter would smile with accomplishment when she could guess the answer before it was given. For example she had to color bubble gum on one side for high and the other side for low sounds.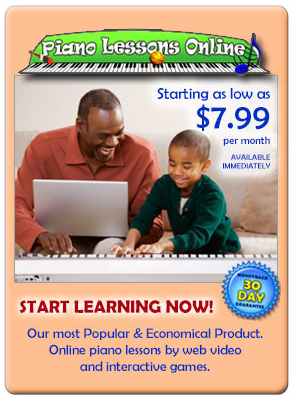 There is a free trial where you can view the lessons and video to see what they are like. The annual cost is $130 per year. As of today (the day of this post) there is a special limited time price of $95.88 for the year, which works out to about $7.99 per month. The nice thing is with the online version you have access immediately.
You can order DVD & CD packages, as well as the iPad App.
For more on KinderBach visit:
Facebook: https://www.facebook.com/KinderBach
Facebook for Teachers: https://www.facebook.com/Classroom.KinderBach
Twitter: @KinderBach
Pinterest: http://www.pinterest.com/KinderBach/
YouTube: KinderBach Preschool Piano


One Response to "KinderBach – TOS Crew Review"