We received 4 very interesting books from Carole P. Roman with Away We Go Media. The books were:
If You Were Me and Live In Mexico
If You Were Me And Live In South Korea
If You Were Me And Live In France
If You Were Me And Live In Norway
The books are an exciting new and informative series, called "If You Were Me and Live in". This series takes children worldwide on a tour of different countries and their cultures. When I first found out about them I was very excited to share them with the kids.
In the four books we read we got a chance to read and learn about the heart of Europe (France), Asia  (South Korea), the land of the midnight sun (Norway), and last but not least a neighbor to our South (Mexico).
Each book was fantastic in catching a glimpse of what life is like. This is perfect for ages Pre-K to 8. It's not overwhelming and pushing a ton of information on you. It highlights the are that the kids in the books are from. You learn some new words from the country of what they call their father and mother. You learn the name for school, what their currency is in that part of the world, places you would visit for fun, and what they eat.  If I told you the places in each book then I would be ruining you reading the story as you really have to read it for yourself to find out. I don't want to tell you too much.
We also received a blow up beach ball that was a globe, passports, and two flag pencils. Each story we read we found the spot on the globe. I was very surprised with how my daughter remembered where each place was on the globe. I had asked her which one was her favorite and her response was all of them.
How We Used Them: 
We read a book a day. Before we read the book we looked on our blow globe to find the place we were reading about on the map. In the picture above we were reading about South Korea. We kind of took our time reading as we stopped and talked about the things we read. For example we talked about what currency was and what their currency was and what ours was. We practiced learning the different words. In the back of the book there was a list of words with how to pronounce them which I really liked. So we took the time to learn the different words. What I liked about each book was that they talked about places to visit and brought up an important holiday.
I plan on revisiting this books again after we get back from our trip this week. I want to spend a week talking about the places we learned. I want to also include my older son in it. Where I can show him how the currency changes against the worth of the dollar. I want to learn more about the holidays in detail that were mentioned and the places that one should visit while they are there.  I would also like to look a little further and try a craft and make a dish and dessert from that area as well with the kids.
I believe these book could open a lot of doors into curiosity about what it's like to live somewhere else in the world. I also believe it opens doors to talk about different cultures wells as more.
We really enjoyed reading each book. It was neat watching my daughter and her want to learn more about each country. I loved how she wanted to master the words for each area. I did have a favorite and it was Norway. I had no idea that it was called "The Land of the Midnight Sun", because during parts of the year it was daylight all the time. Even I learned a few things from these books.
You can purchase these books for kindle for 99 cents or paper back for $8.99.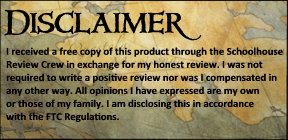 2 Responses to "If You Were Me (Away We Go Media) – Review"