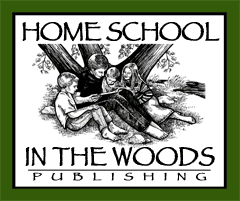 If your looking for something fun to do in history with some hands on learning then you might want to check out Home School In The Woods.
I was really excited to review the Hands On History Lap-Pak: The 20th Century in America. I must admit as I was working with my son on this Lap-Pak, I felt like I was relearning some things as well as learning something new. The 20th Century was a time of changes, new science inventions of modern convenience, many interesting people, and a time of war in both our country and overseas.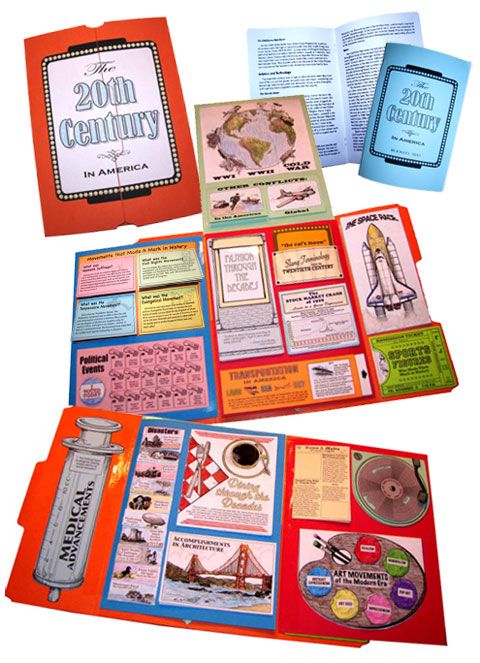 What makes this lap-pak so amazing is that you have reading material to go with each project. Each project had a picture that fits well with the era that your child can color. I liked that there was coloring, drawing, creative writing, researching, and reading. When you print the book (Study Guide) you can print it in book format or just on a regular 8 1/2 by 11 format. It was easier for us to just print it normally. I call the book the study guide as it's easier for me to refer too.
How I used this lap-pak was we did a project a day. The reason I chose to do a project a day is that the reading was a little harder for my son as his reading level is lower. That doesn't stop him from learning as he loves history. So we would read the required reading for that project. We spent some time going over what we read to make sure that he understood what was happening. Once we completed the reading we moved on to the project.
There is 22 project in the Hands on History Lap-Pak: The 20th Century In America. Below is a list of topics it contains.
World Wars

Other Conflicts: In the Americas and Global
Political Events
Movements That Made A Mark in History
Modern Missionaries
Disasters
The Stock Market Crash of 1929
Science & Invention in the 20th Century
Medical Advancements
The Space Race
Art Movements of the Modern Era
Accomplishments in Architecture
20th-Century Authors and their Literature
Music of the Century
Transportation in America
News & Media of the 20th Century
Sports Figures Who Made Their Mark In History
People of Interest
Diner Menu "Dining through the Decades"
Fashion through the Decades
Slang Terminology
Timeline of the 20th Century
As you can see there is many interesting topics covered in this lap-pak. I think my sons favorites were learning about the presidents of the 20th century. What was interesting was it talked about their success and failures and what made them famous. For example it talked about the Watergate Scandal. I have heard of it but never really knew what it was until I went over this with my son. The music was my sons favorite as well. We went on our own mission and looked some people up and listened to many different songs.
We have used lapbooks before and I think for history this will become our new favorite as I felt that everything was balanced out just right. I really like how detailed the project instructions were in telling you what you needed to do and how you needed to put it together. They even showed pictures with in each project on how to assemble. There was a section very detailed in how to put the lap-bak together. I would show you are assembled results but mine are still sitting in the bag to glue to the folders. I put mine together a little different then how it's shown in the pictures. I make it into a book so I have one folder and I rip the other folders in half to make it more of book rather then folding them.
The suggested grades for this lap-pak are grades 3-8.
You can purchase the download version for $21.95 or a cd version for 22.95.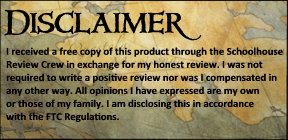 7 Responses to "Home School In the Woods 20th Century Lap-Pak Review"