First off I want to say Happy Valentine's Day to everyone. I hope your spending some time with your loved ones. Nothing really fancy going on around here. Just spending some time hanging out as a family. It appears that no one really wanted to part take in Game Day. Brad invited his friend over and Earl and Dakota are playing xbox. Brittany is coloring in her Tinkerbell coloring book. Here I sit writing up a blog post!
Second thing I wanted to say is Happy Anniversary to my Husband. It has be 9 long years and yet we made it one more year. I got a dozen red roses (which mind you have wilted overnight) which was a nice thought just sad the roses have wilted. I got a super YUMMY box of chocolates which I had to share with my demanding chocoholic daughter. The chocolate covered caramel was super soft and oh so yummy! I got a really nice card. I looked at him and said now where is my anniversary present. Valentine's and Anniversaries are two different things. Don't you agree? LOL Really doesn't matter as I get a lot of things through out the year. I got him a Valentine's Cookie that said Be Mine! it's a huge cookie. I am in the process of making a card from scratch.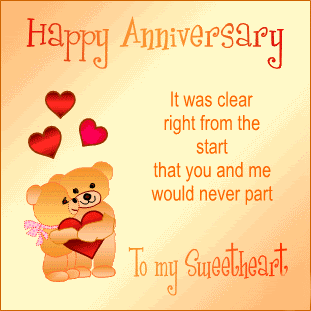 I have mentioned earlier in my Recipe Trader Sunday post that I wanted to share a recipe with you for a Special Valentine Day Cake.  I saw the recipe on Delicious Dishings. I changed the recipe just a little bit. Instead of White Cake I used Vanilla Cake and I think a few chocolate chips would have been good in this cake. I did not use the recipe for Butter Cream Icing either. Instead I decided on a cool whip frosting. YUM. So if you would like to see the original Recipe and the Butter Cream Icing Recipe visit Delicious Dishings.
Sweetheart Cherry Cake
Ingredients:
1 (18.25) dry vanilla cake mix
2 large eggs
1 teaspoon baking powder
1 teaspoon vanilla extract
1 teaspoon almond extract
1 (21 ounce) can cherry pie filling
Directions:
Mix together on medium speed, dry cake mix, eggs, baking powder, both extracts, and 1 can of Cherry Pie filling.
Pour batter into pan, and level with a spatula.
Bake for 55 to 65 minutes or until a wooden toothpick inserted come out of the center clean. Remove cake from oven and allow to cool completely in pan. Invert Cake onto a serving platter to decorate.
NOTE: This would have been really nice if I had the heart shaped pan. My hubby was out looking for one last night and again today and we didn't find the pan. Next year when I see it I am going to grab it right away! Also the cooking time was for a 9 x 2 1/2 inch heart shaped cake pan. The cooking time might be less in a 13 x 9 x 2. I think I could have taken it out at 45 to 50 minutes. It was have been a little lighter brown then it was.
25 Responses to "Happy Valentine's Day, Happy Anniversary, Sweetheart Cherry Cake Recipe"