Sometimes we get so caught up in our curriculum that it is really nice to be able to take a break and read books that will inspire even more learning. I love it when my daughter is curious and I can do interest led learning. We recently had the chance to review Florida's Treasure Coast ~ Here We Come! by By the Way Book Series. While reading this book it really inspired my daughter to want to learn more about things as well as look things up.
Florida's Treasure Coast ~ Here We Come is a very good book filled with a great story and lots of facts. It also is about "Discovering Biblical Truth in Everyday Life". Sometimes we get so caught up in life that we forget to see the beauty of God's creations. This book really brings that beauty out.
Alex and Lexi go and visit their Grandparent's in Florida. While the kids are visiting their grandparents they go on some really fun adventures and they are learning a lot at the same time. I was really impressed with how much Grandma and Grandpa knew and shared with the kids. I love how they spend the day at the beach swimming, searching for shells, and then they learn about some ship wrecks. I think one of my favorite parts was learning about the ship wrecks. I am so curious about the ones right in my own backyard in Lake Michigan.
The kids also got to learn about the different animals in Florida as well. Just a couple that are mentioned are whales, dolphins, sharks, starfish, and more. They even learned about some of the insects. One thing I learned that I didn't know was that only one side of a whale's brain sleeps at a time. I thought that was very interesting.
In this book you learn about geocaching. So if you don't know what it is, you will learn all about it. It is something really fun that you can do with your family on a nice day. The best part about it is you can do it any where in the world. It's not just limited to Florida.
How We Used It: 
It actually took us about three days to read this book. We would read part of it and stop and look up more pictures. We would do a little bit more research on the things that interested my daughter. I also bought the activity book and cards to go along with the book. So we used those when we were finished with the book as well. This book is really awesome as the story line and facts flow really nice together. There is a lot of learning in this book. So it's not just a story your reading.
The pictures in this book are absolutely amazing. When you look at them it looks as if you are right there in the picture. It really gave you good ideas of what they were talking about as well as the facts. When I say facts you learn about specific things, like palm trees, star fish, geo caching, and so much more.
Another thing I really liked about this book was comments about God through out the book. It's a great reminder to see the beauty every day. We take advantage of it so much.
We really enjoyed the activity book. There is a variety of things to do in this book. There are some fill in the blanks with answers, word searches, crossword puzzle, mazes, and more. We did a couple pages each day. My daughter is still working in the book.
We also got the picture cards as well. They are really awesome and I will show you this in two pictures!
The front of the card has the name of the animal, the picture, and a bible verse on the front. I picked this because it reminds me of the Blue Jays here. Also it's one of the birds I would love to see when in Florida.
The back of the card has the facts. It just adds to our learn and reinforces what we have already read in the book. My daughter loves looking at these over and over!
I would highly recommend this book for your child to read. Again it's not just a story but a lot of fun learning as well. My daughter and I both really enjoyed this, that I am seriously considering purchasing the next book in the series which is Smokey Mountains ~ Here We Come! .
For More on By The Way Book Series Visit: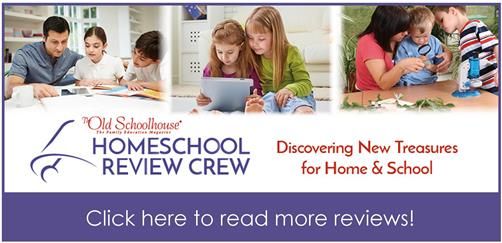 One Response to "Florida's Treasure Cost – Here We Come! – Book Review"