We are at a point in time with my oldest where we are transitioning, so we have been working on a lot of life skills. One of the life skills we have been working on is cooking/baking. My son has so much he wants to learn. I want to see him make more then just convenient foods. We have been enjoying Everyday Cooking by Everyday Homemaking. I did receive a pdf of Everyday Cooking for this review.
Everyday Cooking emphasizes on using whole foods. You will find a wide variety of recipes, time saving tips, meal planning and shopping hints, basic measurements, basic cooking skills checklist, basic kitchen accessories and equipment, pressure cooker tips, and a study for kids. I will explain it more with how we used this. The pdf is 198 pages long.
How I Used This:
I mainly used this book with my son but I did include my daughter a couple time. We started out by spending some time reading some of the things in the book and talking about things. In the beginning of the book it talks about some ideas that you can do a head of time to meal plan. You can even double recipes and freeze them. We talked about why this would be important as when you double the recipes and you freeze one you have another quick meal that all you have to do is reheat later. Doing this is much better then having store bought meals ready made and much more healthier for you.
One thing I noticed as we went through the recipes are there are tips and hints and sometimes suggestions. For example when your looking at dinner ideas she has ideas of what she did with ground beef….there is a tip on cleaning as you go… some how to tips… and suggestions. For those that are just beginning learning how to cook these do come in handy. Another section I did like was the Basic Measurements and Help. I liked that the abbreviation for things were followed with what it meant. For my son that was a great help to have a reference to know what he was looking for. It also has a break down of such things as 1 TBSP is 3 TSP….conversions like that. Once again it was a great cheat for him as he is just starting to learn. It talks about different sweetness, flours, and oils. We had a conversation about the types that we use and what would be healthier.
The Meal Planning and Shopping List did come in handy. It was something that my son had to help me with. He does have to cook one meal a week. So him planning along with me was really nice. We use our list that sticks to the fridge. I didn't print the pages that you could use from this book. It reminded me to grocery shop with a list. I normally forget things because I forget to right them down or I get things I don't need. I like to just go in and get what I need and get out. It was a great tool as my son has to make a list and know what his budget is for that meal. We estimated our list and compared it to what the store prices are.
There is also a Food/Nutrition Mini Unit. I actually forgot about it while we were working on the review. I do plan to go back and do this unit with my son. It takes about 1 – 2 weeks to complete. I suppose it depends on how much time you want to spend on it. You keep a reading log, there are suggested books, and hands on things that you do.
With this book I had introduced to him to basic kitchen accessories, and different appliances. Of course he knew what most of them where but he had a more hands on sort of scavenger hunt trying to find the things that were talked about. There is also a section that talks about slow cookers and pressure cookers. We didn't try any of the pressure cooker recipes but we will soon. The recipes she used with an InstaPot and I found out they can be used in a pressure cooker as well. The first recipe I want to try is Chicken and Rice!! There are also links too different websites for pressure cooking, which I found I was really excited about.
For me I found this very hand for my son as it served as a great learning tool for him. Of course for me the recipes were a bonus. There is such a wide variety of recipes that there is something you can find to make. Some of the recipes that we made were Spiced Apples, "Impossible Meat Pie", chicken salad and Macaroni and Cheese. Our favorite Recipes were Helen's Banana Bread, and Double Chocolate Snack Cake. There are so many more we want to try. I especially want to try the pressure cooker recipes. There was something for everyone in this book. I really like the fact that is focused on whole foods.
For More Visit:
Facebook:  https://www.facebook.com/everydayhomemaking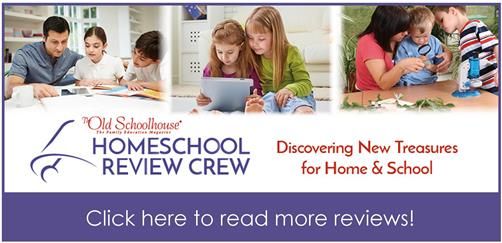 2 Responses to "Everyday Cooking – Review"