Do you have a family member who likes art? Maybe they want to learn different techniques to make their artwork better? My daughter and I have been enjoying the art lessons in Creating a Masterpiece. We received 6 months access to their monthly plan. This is something that really all ages could do.
Creating a Masterpiece is taught by Sharon who is a master artist. She reminds me exactly of my sons high school teacher. She is very cheery in the videos. Her idea is that everyone is an artist, and everyone can make a masterpiece. There are different levels of difficulty. Each level is a little more in detail. The lessons can be completed in an hour. There are about three to four videos in each lesson depending on the skill level you are working on. There is a wide variety of art to choose from: acrylic, batik, block printing, carving, conte's crayon, coper tooling, glass mosaic, gouache, ink, mixed media, oil painting, oil pastel, pencil/charcoal, sculpture, silk painting, soft pastel, water color, and wood burning.
This is an online subscription. You have 24/7 access to each class.
How We Used This:
My daughter and I did videos at the beginner level. We started out with the chalk pastel. We really enjoyed the end result. You can actually try the same project we did to see exactly how the lessons work. It really was a great project to start with. Actually besides acrylic paint, I have discovered how much I really like soft pastels. You will get a feel for how the classes will be.
I really like how the lessons are set up. Sharon is so very cheerful and encouraging that it makes the videos really fun. Even when you don't think yours is good enough….I am really hard on myself and my own worst critic. For me I have to redo a few of these lessons as I am not happy with them. Not because of how she taught. I just think I can do better with practice. There were some things that my daughter and I both tried for our first time such as soft pastel, charcoal, and using india inks.
The lessons really aren't that long…well maybe I feel that way because we are so into what we are doing that we just have no concept of time. Sharon takes the time to explain some of the techniques or the tools you are using. She does the projects right along with you. You can see exactly what she is doing. Of course every project you do will not always be the same as hers. She encourages people to add their own special touches. She really is inspiring while she teaches.
The wide variety of classes makes it interesting as you have so many things to try and explore. I love acrylic painting. It's actually one of my hobbies. It's also nice to be able to dabble in gouache and oil painting. My next project will be oil painting. I just have to order the paints for the project. The prices on the supplies are very reasonable. They have a link set up for you so you can order all the supplies you need for the project. You can see others art work as inspiration of things they learned from the class. You also can see a whole list of supplies before you start as well. The nice thing is under the videos sometimes you will find different tips. I find those tips very helpful.
I also love that this has really inspired my daughter as well. She is in third grade and she is able to follow along with the directions. I really love to see her inspired and doing new things. I love the fact that she wants to explore so many of these projects. Her next project is going to be sculpture.
I am really thankful for this review as we have had a lot of fun exploring different things. There is definitely something there to learn for everyone. She will encourage and inspire you to be the artist you didn't think you could be. Everyone can make a masterpiece!
For More on Creating a Masterpiece Visit: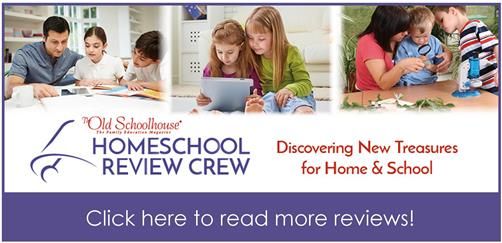 2 Responses to "Creating a Masterpiece Review"