Archive for the 'Welcome' Category

Both my kids have a love for music and art. I was really excited to have the chance to review MusIQ Homeschool which is a product from Adventus. Your whole family can learn to play the piano with multi-levels of music and a piano curriculum that features lessons created by music educators. Did you know that studies have shown kids that learn how to read music and play the piano increases a child's rate of learning math, science, and reading.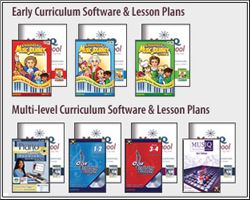 Read more...
First of all I want to thank all of you that entered the Febreze Giveaway. If you didn't win that is ok. We have new giveaways that will be posted this week

Congrats Christy!
We finally had some snow this year to go sledding. So I met some friends at the park with their kiddos. My daughter had a blast sledding with the kids. Even I went down the hill a few times

Since I have seen all the hype about feedburner becoming extinct I have switched to feedblitz. I will be updating. The RSS Feed, Email and Mobile. I am sending this out so you are aware of the change. If you subscribe I ask that you resubscribe to the new RSS FEED so you don't miss a thing

Thanks!
It's summer and every day is something to celebrate.
Those celebrations just got a whole lot easier with Bea's Gift Baskets and Gifts, where anyone can shop through a great selection of edible gift selections regardless of celebration. Visit and discover why They're the gift baskets of choice.
Bea's Gift Baskets.com announced today their continuing marketing partnership with Godfather Motorsports. Bea's Gift Baskets was created seven years ago when founder, Bea Alexander's, passion for creating gift baskets flourished from gifts for friends to a full-scale business. The business has expanded to provide a variety of gift baskets for every occasion.

Sweet Retreats Nostalgia Lunch Box Read more...
Last week I took the kids to the zoo. We had to get out. We were coooped up in the house sick for  a week. The weather was gorgeous. It was not to hot and not to cold. I was a little chilly so I wore a light jacket but the kids and my Dad didn't wear jackets.
The animals seemed kinda quiet. In fact some of them we didn't even see at all. They all seemed kinda lazy. Of course we did go probably after lunch time. With it getting warmer they are probably getting lazier. LOL Read more...