I really love being able to work on a Bible Study with my daughter. She is always so excited to soak up the word. We recently had the chance to review I Can Study Esther Alone With God KJV Version by Greek 'n' Stuff. These Bible Studies are primarily geared for middle to upper elementary age group.
I Can  Study Esther Alone With God is a 13 week Bible Study. There are daily lessons from Monday –  Saturday. You have a scripture to memorize each week. You start out each lesson with a pray. Then you have some reading and questions to go a long with the reading. These are very simple and sweet!! You might also see some sidebar highlights that are geographical, biographical, historical, and cultural aspects depending on what is being taught. These go along with the verses to give you a better understanding. There is also a Think and Pray About It.
How We Used This: 
I used this with my daughter. We followed the daily schedule. The lessons really don't take that long. We spend maybe 15 – 20 minutes a day on it. We start out with praying. Then we go over the memory verse. I didn't make her memorize the memory verse. Then we we would  work through the scripture and questions for that day. We would read any side bars that go a long with the study. Each week there is a think and pray about it. They really give you something to think about and discuss.
I think Esther is one of my favorite Women from the Bible. I love the fact that she was brave and she saved her people, the Jews. I learned something new though as I didn't know her parents died and that Mordeci adopted her into his family. So as my daughter was learning about Esther, I was relearning right along with her.
She really has been enjoying this Bible Study. I love the fact that the studies are not long. The questions that are asked are straight forward. To me the questions are more like comprehension questions. Some of them could lead to discussions. Especially the Think and Pray About It. There was a question that asked: Do our treasures, the things we own, make us better than our friends? With this question we talked about material things and friendship. We talked about what was more important and how materials things can only make one temporarily happy. We talked about material things as things that are really of importance. We talked about how friendship was something to be valued and how precious it was. So as you can see there are questions that really can lead into some really good discussions.
My daughter could use this study on her own. You could also use this as family study as well. I know that we have enjoyed working on it together. I feel that she is getting more out of it studying with me then she could possibly get out of it studying alone. If she has questions she can ask right at the point in time and doesn't have to wait for me to go back and read to answer it. I would highly recommend this for a Bible Study. The next one we will do after this is Ruth.
For More Visit: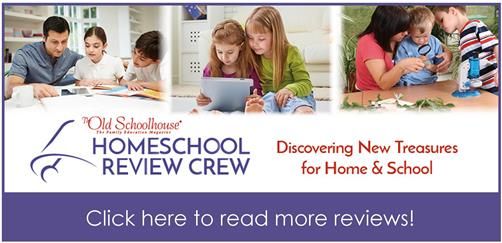 2 Responses to "I Can Study Esther Alone With God KJV Version – Review"