My daughter and I are absolutely fascinated with stories from the past. We could sit and listen to our relatives tell stories forever, and have the chance to ask a lot of questions too. We recently had the chance to review Bessie's Pillow published by  Strong Learning, Inc. The author of the book is Linda Bress Silbert. This book is based on a true story. It is a story of a young immigrant's journey.
Bessie immigrated to America in 1906 from Lithuania. Her real name was Boshka, and she was a Russian Jew. During that time life was hard for the Russian Jews. Her family had sent her to live with her sister in America. The Journey there was not exactly a piece of cake. They had to go through different inspections for their health and such. When she did arrive at Ellis Island she had to go through another inspection and it changed her name to Bessie. Reading that kind of made me cringe at the health inspections they had to go through just to travel to America. If you weren't healthy you weren't going.
Once she got to Ellis Island things were different. People told her to ask police men for directions. Now considering how mean the police were back in Lithuania it was nerve racking. Later she understood just how helpful they were. She saw a couple different sides to life of Russian Jews. You had those that were living in really poor conditions and were sick on one side of town. In another town you had Russian Jews who were healthy, happy, and rich. In time you will find out that Bessie has a really kind heart and did things to support the children. She even helped people with mortgages. She had such kindness in giving.
She stayed with some friends until her best friend got married and the she found a place of her own. Bessie isn't your typical woman. She wanted to work and be able to contribute. She was a really good salesperson. In all her jobs she did very well. I don't want to tell you to much or that part could ruin the story. She really was good at everything she did. She could be really creative when she needed too.
Before she left Lithuania she was given a pillow to take to a friend's son named Nathan. She didn't go directly to take him the pillow once she got there as she ended up feeling comfort from the pillow. She worked up her nerves to do it. She instantly fell in love with Nathan. Later the two of them married and had children. She lived a good but hard life in America. She lost two of her children to sickness. She lost her husband at an early age too. She had such strength and determination to get through and take care of the other kids she did have. Again I don't want to tell you too much as it would ruin the story.
Looking at the book as a while was fascinating as you learned what it was like to be an immigrant traveling to America. You also got to see what happened through history as well. The the Russian Jews would often be conscripted into war and be used in the Front Lines. You had a chance to see life during World War 1. It was interesting when the first Model T cars by Ford came out. You also had a chance to learn some about culture and way of life as well.
In the back of the book is a lot of learning information as well. There are things such as famous people, radio, woman's movement, and so much more. There is also a Teacher's Guide on the website. It studies Language Arts and Social Studies. You get to see who the major characters of the book are. There are questions for review and discussion. Then you look at some of the things that I mentioned you could find in the back of the book. I think one of my favorite activities would be to interview an immigrant. We tried to find out about my friends Grand parents who immigrated from Croatia to Ellis Island. From what I understand it isn't something that is talked about. It sounds like it wasn't a good experience at all. I am sure not all experiences were good.
My Over All Thought:
Honestly I loved this book. I had a hard time putting it down because I always wanted to know what was going to happen next. Bessie was a very interesting person. There is actually so much to learn as well as you get a good perspective at what it was like to be an immigrant and adjusting to a new place. You got a chance to see how keeping her ways of life and culture to things that happened in history. It was very interesting.
I actually read this out loud to my daughter. She seemed to really interested. We would stop and talk about things when we needed to. She is only in third grade but I used it as a learning experience to talk about different things, such as treatment of Jews, World War 1, Model T, First Radio, and the Women's Movement. I didn't hear her once complain about listening to the story. It took us about a week and half to read it.
Just to give you a little more information the suggested reading is for Middle School and up.
For More on Bessie's Pillow Visit: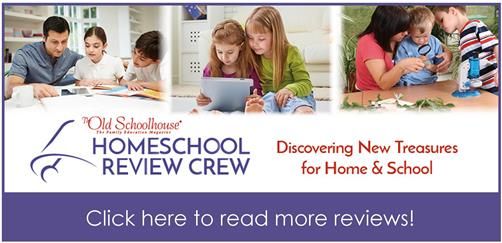 One Response to "Bessie's Pillow – Book Review"