Welcome to the Homeschool Art Blog Hop. You don't have to be a homeschooler to link up but your post does have to pertain to art. This was inspired by my son who wants to learn different techniques to painting as well as his love for arts and crafts. Who doesn't like seeing kids art work? I love it! It also gives a chance to to try something new with our kids.
Read more...
One thing the kids and are are working on for science is plants. So I grabbed one of the many books off our book shelf and thought he it would be fun to add a little craft.
We picked Grow Flower Grow by Lisa Bruce. Very cute and colorful graphics in the story. The story was adorable and funny as well. It's about a little girl who wants her plant to go. She tries to feed it all kinds of things but the flower just doesn't grow. Well she tosses the flower out and forgets about it and it grows to a beautiful flower. You will read just exactly how that is when you read the book. Can't give you to many details or it would definitely take the fun away. Read more...
I am really excited to share an app with you called Bunny Fashion. This is a dress up game that brings your little one lots of fun. How you your thinking? Well by creating different stylish outfits of course!
You can browse through different packs of clothes from casual, to hipster, to clubber. It's your choice and your style. You can mix and match them.
You can even name your bunny and share it with your friends via facebook, twitter, email.
Read more...
Welcome to the first Homeschool Art Blog Hop. I wanted to have a button made for it this week but I got a little behind. This blog hop was inspired by my son who absolutely loves crafts and art. Each week we are learning something new and I thought it would be a great thing to share. You don't have to be a homeschooler to share your kids artwork or your own artwork and art techniques. I thought it would be a great learning experience and I absolutely love seeing arts and crafts! Read more...
I recently had the chance to review an app by LiteracySoft  that helps children with phonics and reading. The app is called Phonics and Reading With McGuffey.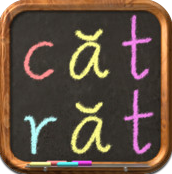 When I first heard about it I was intrigued as I have been wanting to start teaching my daughter to read. To give an age range on this is very hard as this app can be used from children all the way to adults who have trouble reading. The cost for the iPad app which is what we used is $19.99. You can also purchase this for the pc and mac. You can try the first 10 lessons free on the pc. There is also a lite version you can try on iPad. Read more...