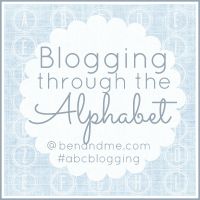 This will be my first time attempting to blog through the alphabet. I must admit I was a little nervous as before today I had no idea what I wanted to write about. I will be joining Marcy over at Ben And Me Blog, along with other bloggers as we blog our way through the alphabet. Thanks Marcy for creating this fun weekly blog hop, this will be a great challenge for me.
Today I took the kids to the State of Wisconsin Besadny Fisheries Facility. Your probably thinking what does that have to do with the word amazed. Well the Chinook Salmon are running at this moment in time. They are coming home on a long journey to spawn. There even was some Coho Salmon however some of them arrived early and are not ready to spawn.
The kids and I spent quite a while watching the different areas that the salmon were in. We started at the top and saw all the salmon in the holding tank waiting to spawn. Sadly this is the end of the road for them as once they spawn they die. I will tell you that at one moment lots of salmon were jumping around slamming into the fence. My son and I jumped a few times as one hit the fence. Later as we were watching one jumped right through the opening of the fence and flopped around the sidewalk frantically. Luckily two men came to save the day and they both picked it up and put it pack in the holding pond.
I am amazed for many reasons. One being that when they are little they are let loose down the river and they go where ever it is they go but when it's spawning season they always come back and they know there back because of the smells.
What amazes me the most and in a sense inspires is that these salmon have a long journey. Once they get to where they spawn there are several ladders for them to jump. They try to jump get knocked down, go head first into a wall or rock, but yet these amazing fish keep right on going. They are determined and they keep trying.
See for yourself in the video below:
Aren't these fish just amazing in how determined they are to make that jump up that powerful water ladder. Just think of how tired they must be or how achy after hitting the walls. I think the message that I got out of our trip today was just keep going and never give up.
2 Responses to "A is for Amazed!"